Dr. Mayra Urbieta, DMD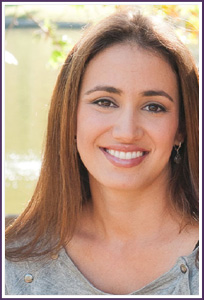 As a highly trained and skilled periodontist, Dr. Mayra Urbieta provides in-office specialty services to offices in the Los Angeles and Orange County areas, performing all surgical aspects of implant dentistry and periodontics.
Dr. Urbieta graduated from Georgetown University with a Bachelors in Science in Health Studies and earned her Doctor of Dental Medicine degree with honors from Boston University. Dr Urbieta also earned a certificate for an Advanced Education in General Dentistry residency from the University of Florida and she completed three years of specialty training in Periodontics at Nova Southeastern University in South Florida. She is originally from Miami, FL, and she currently resides in Newport Beach, with her husband and their furry family of pets.
Dr. Urbieta truly believes that trusting relationships with her patients are built on a foundation of integrity and experience, and she bases her practice on this belief, understanding that she treats people, not teeth.