Cosmetic Dentist Anaheim Hills California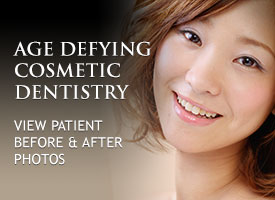 With over 20 years of experience as a cosmetic dentist in Anaheim Hills, California, Dr. Emil Hawary can transform any smile from unpleasing to fantastic. Whether you need Veneers, Dental Implants, Invisalign, Inlays/Onlays, Porcelain Crowns, Teeth Replacement, Cosmetic Dentistry, or General Dentistry in Anaheim Hills, CA, we can help. Dr. Hawary understands the dental anxiety that many patients face and makes it a priority to give you the most comfortable, pleasurable, experience possible. At Art of Dentistry Institute, we evaluate not only the health and function of the mouth, but also every aspect of the teeth in relation to the gums, lips, and shape of the smile in order to achieve the best aesthetic result.
Our cosmetic dentist in Anaheim Hills, CA understands that your dental needs vary from those of another person. To better serve your unique needs and desires, we provide general, cosmetic, and age-defying dentistry services in Anaheim Hills including:
Invisalign
Porcelain Veneers
Dental Onlays and Inlays
Dental Crowns
Dental Bridges
Teeth Whitening
Cosmetic Dentistry Anaheim Hills
Our cosmetic dentist in Anaheim Hills, CA can give you a smile makeover that will bring balance and symmetry to the entire face. A smile makeover doesnít only mean a beautiful and rejuvenated smile, however additional benefits include:
More attractive Smile Line
Slight Lift to the Upper Lip (when needed)
Overall Support in the Lower Third of the Face
There are many aspects that contribute to a well-designed smile. Depending on the patient's facial and dental analysis, we will determine if treatment will involve the six anterior teeth or if it will extend to include the posterior teeth.
Art of Dentistry Institute evaluates the following elements of the smile to determine each patient's treatment plan:
Overall symmetry
Pleasing length
Proper brightness
Adequate fullness
Dentist Anaheim Hills CA
During the initial consultation for cosmetic dentistry in Anaheim Hills, CA, all aspects of a patient's smile are assessed to help determine the best treatment plan and to ensure that the most aesthetically pleasing result is achieved. We at Art of Dentistry Institute want to ensure that your desired results are achieved in the best possible way. To find out if you are a candidate for cosmetic dentistry in Anaheim Hills, contact us at 949-955-3366 to schedule a consultation. We look forward to hearing from you!