Rejuvenate Your Mouth for Oral Health
Full mouth rehabilitation, also called full mouth reconstruction or rejuvenation, is different from a full smile makeover in that it is a necessary procedure. It involves restoring every tooth in a person's mouth with the primary goal of improving oral health.
Ideal candidates for full mouth rehabilitation may relate to one or more of the following:
TMJ (temporomandibular joint) syndrome
Consistent headaches or migraines
Clicking in the jaw
Lock jaw
Missing teeth
Worn, broken, cracked, or chipped teeth
Crooked teeth
Jaw dispositioning
Restoring Your Smile's Beauty and Function
While a full mouth rehabilitation is not technically a cosmetic procedure, Art of Dentistry Institute focuses on both the beauty and function of the entire mouth with every treatment we provide. Tooth-colored fillings and porcelain crowns are just a couple of cosmetic dental treatment options that ensure a more vibrant, natural-looking result. Other procedures used in full mouth rehabilitation might include: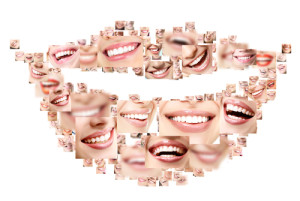 Jaw repositioning
Tooth extraction
Placement of dental implants and crowns
Orthodontic braces
Bone and tissue grafting
Teeth cleaning and whitening
Relieving Headaches and Migraines
Persistent headaches or migraines can significantly impact a person's quality of life. In some cases, they may be caused by bruxism (clenching or grinding the teeth) or they may be the result of TMJ. A full mouth rehabilitation will address these concerns and will often alleviate headaches.
Resolving Gum Disease
Gum disease is another issue addressed with full mouth rehabilitation to ensure that the reconstructed teeth have a healthy foundation. Scaling and root planing may be sufficient to correct any damage, or you may require soft tissue or bone grafts to build up the gums and underlying jaw bone.
Straightening Teeth
Crooked teeth can be a source of pain and discomfort and can also increase the risk of tartar buildup and gum disease. Correcting the bite with braces, Invisalign, or porcelain veneers will make the smile more beautiful as well as healthier and pain free.
The Art of Dentistry Institute has been perfecting the beauty and functionality of smiles for years. If you are interested in any of the procedures offered at our Irvine practice, please schedule a consultation by calling 855-427-8337 or by filling out our online contact form for more information.