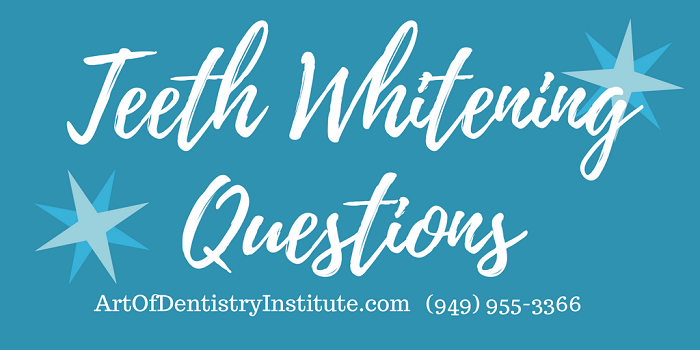 Everyone wants a brighter smile and teeth whitening is one of the most popular ways to get your pearly whites looking their best. There are multiple options when it comes to both professional teeth whitening and at-home teeth whitening.
What Causes Teeth to Turn Yellowish?
The color of your teeth is most often affected by your lifestyle but it can also be tied to genetics. Things like drinking coffee or red wine and smoking can stain the enamel and even the dentin, making your teeth look yellow. Luckily, you can remove these stains by undergoing a teeth whitening procedure.
What Are My Options for Cosmetic Teeth Whitening?
There are over-the-counter whitening strips, toothpastes and mouth rinses that can help you achieve a whiter smile at home but professional teeth whitening by your dental provider will give you the best teeth whitening results.
In-Office Teeth Whitening Procedure – While this option may be the most expensive, it's also the best teeth whitening technique as it yields the whitest results. A professional applies bleaching gel to your teeth for about 20 minutes. This process may be repeated three times, depending on quickly your teeth reach your desired shade of white.
Custom At-Home Trays – Similar to the in-office treatment, this teeth whitening procedure also uses bleaching gel. However, since you apply it at home, it's a weaker concentration and takes up to two weeks of wearing the trays for one hour a day to reach the right color.
Whitening Toothpastes – By using a bleaching toothpaste, you may be able to lighten your teeth but you won't see the same results as the other two methods. The whitening gel in toothpaste isn't as strong and most people don't brush their teeth for long enough to notice major results. It also only removes surface stains.
How Do Teeth Whitening Products Remove Stains?
Surface stains are removed either by abrasion or a chemical reaction while stains below the enamel require either hydrogen peroxide or carbamide peroxide. This causes a chemical reaction that can break apart the carbon bonds that make the tooth appear yellow to give you a brighter smile.
Is It Safe to Use Teeth Whitening Products?
As long as you follow the directions, teeth whitening products are safe to use. Some people may notice increase tooth sensitivity and mild gum irritation for up to three days following a teeth whitening procedure. These side effects can be lessened by undergoing shorter treatments and taking a few days break between teeth whitening treatments. Make sure that your teeth whitening product carries the ADA Seal of Acceptance to guarantee that it's both safe and effective.