Invisalign Orange County California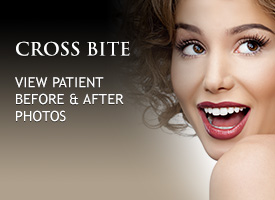 As an alternative to braces, Invisalign is a system that involves a series of removable, transparent trays that are custom made to straighten teeth. Invisalign in Orange County, California can correct protruding teeth, gapped or crowded teeth, serious malocclusion, crossbite, open bite, overbite, and underbite. For those who want or need to correct crooked teeth but do not want the look and feel of traditional braces, Invisalign is the perfect solution. Invisalign in Orange County, CA can be just as effective as braces in correcting mildly to severely crooked teeth in a more comfortable and convenient way.
Invisalign Braces Orange County CA
Generally, the best candidates for Invisalign braces in Orange County, CA are adults and older teens who have healthy teeth and gums. Children and young teenagers may not be good candidates for Invisalign since many structures in their mouth are still growing. The length of treatment required with Invisalign varies among patients. Typically, adults wear Invisalign for about a year, and teens generally wear Invisalign for a year and a half to two years.
Invisalign Procedure Process
1. Consultation
During a consultation, your dentist will determine if you are a candidate for Invisalign. At this time you can ask any questions about the treatment or any other concerns.
2. Create a 3D Image of Your Teeth
X-rays and impressions will be taken of your teeth, and a digital image of them will be created. Your dentist can then map out a treatment plan from these images and show you how your teeth will move with each set of aligners.
3. Receive Your Custom Aligners
You will receive a series of clear aligner trays that are customized to move your teeth in slight increments. The aligners are made of BPA-free plastic that will not irritate your cheeks or gums. You should wear the aligners for about 22 hours a day, taking them out only to eat and brush and floss your teeth. You will receive a new custom aligner about every two weeks as your teeth gradually move. Your dentist will monitor your progress every six weeks to be sure your teeth are moving correctly.
Invisalign Clear Braces Orange County
Invisalign is a great alternative to braces for improving crooked teeth. During the initial consultation for Invisalign clear braces in Orange County, CA, all aspects of a patient's smile are assessed to help determine the best treatment plan and to ensure that the most aesthetically pleasing result is achieved. We at Art of Dentistry Institute want to ensure that your desired results are achieved in the best possible way. To find out if you are a candidate for Invisalign in Orange County, contact us at 949-955-3366 to schedule a consultation. We look forward to hearing from you!
Invisalign Orange County. Invisalign Braces Orange County CA. Invisalign Clear Braces Orange County California.